2006 ARI MENTHOL 10's - SIZE 9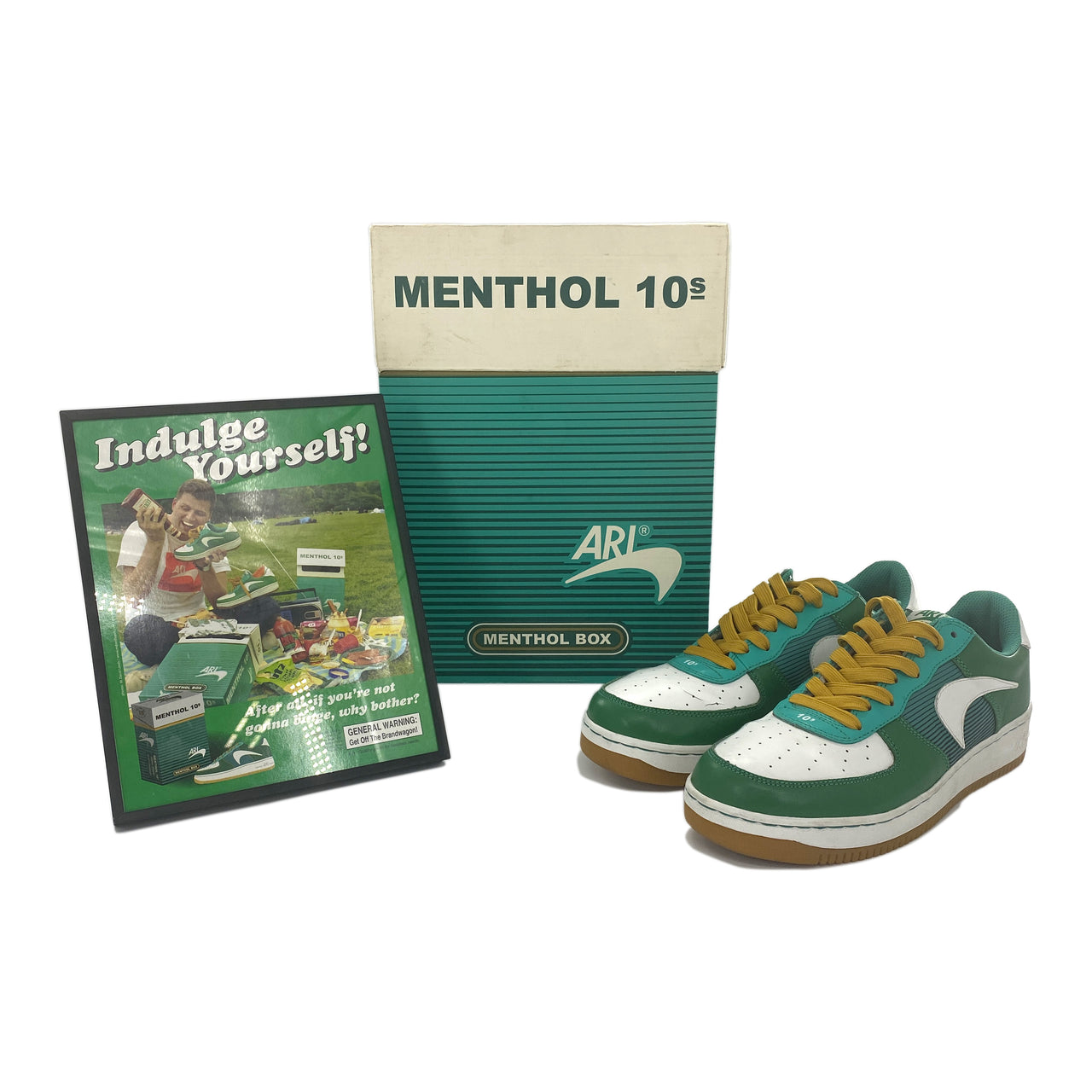 Description
One of the most forbidden sneakers of all time: The Ari Menthol 10s.  
Size: US 9
Comes with Picture frame, extra laces and box (missing T-Shirt and Ashtray). Every single detail on this shoe is insane. The insoles, box, everything.
Marked pair #234/252 pairs released worldwide.
This shoe had a cease and desist put on them by Nike as well as Newport. Many pairs of the 252 pairs were destroyed.
If you don't know the story, please google and research.
PLEASE NOTE. This pair has been worn once but is in great condition. Very minor tear in the patent leather (pictured) which is a common problem on these.  This shoe is old so many components of the packaging are damaged due to age. The inside "foil" torn and minor marks on the box. The hang tag/sticker has accidentally stuck to the top of the box. Do not recommend for wear as the patent leather and age will not hold up well.
Serious Offers Only